Books I would definitely watch as a trashy Netflix series...
This week
Top Ten Tuesday
is celebrating it's ten year anniversary and giving us an opportunity to return to an old topic we didn't get to do - or re-vamp one we did. I'm going back to one I did in 2015 (!!!!) which was a
Page to Screen Freebie
. A couple of the books on here are the same, but this time I'm thinking about stories I'd love to see as a kind of trashy Netflix series, to binge while I'm stuck at home. There's never enough fluff, and I'd watch all of these if done well.
The Luxe
by Anna Godberson
The Luxe is basically
Gossip Girl
set in 1890's New York. It would be all about the scandal and the clothes would be fab. Maybe a bit
Reign
vibes.
The Admirable Crichton
by J.M Barrie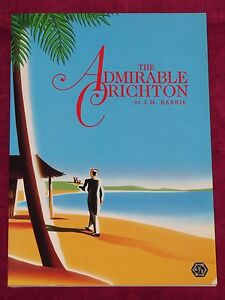 A play by J.M Barrie (
Peter Pan
) turned into a film back in the day and definitely one of Julian Fellowes's inspirations for
Downton Abbey
. When a ship is wrecked on a desert island, a Downton style family (including servants and a couple of additional young gentlemen) have to make a new life for themselves. The butler, Crichton, quickly becomes 'the gov' and there's a love triangle with the butler, the eldest daughter and the tweeny maid. Loads of potential for switching couples and drama as a long running series!
The Mediator
by Meg Cabot
A series of books by Meg Cabot, about a teenage mediator who's in love with the ghost of a young spanish rancher who lives in her bedroom. Each book is a different story (and different ghosts - and boys - come in and out) so you've got your first few episodes set and you could just invent from there. There's an almost love triangle with evil but sexy new kid at school who is also a mediator. And a cute mentor character in the form of headteacher and Catholic priest, Father Dominic.
Any books written by Georgette Heyer
I've only read a couple of Georgette Heyer but my mum and sisters love them. They're basically fluffy Jane Austen with extra scandal and drunkenness. And there are
loads
of them. Surprised they haven't been mined for TV already.
The Phantom of the Opera
by Gaston Leroux
Some people might complain about no songs, but this was a book first and it's great craic. As a TV series it would definitely be
Reign
-ish - dead silly, lots of great dresses, lots of running around backstage at the opera and very sexy. Also you could put in all the random extra characters from the book, like The Persian and the guy with his head on fire. Definitely a romance for Meg, too.
Georgy Girl
by Margaret Forster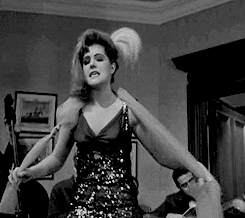 I read this because I'm trying to mostly read stuff we've got in the house at the minute, but it was fun, if bizarre. The film was a success back in the sixties and you could do a very stylised sixties TV series I think. You'd have to update it a bit and make the old guy more appealing - cast a really attractive older actor. But you could do fun things with the characters and maybe bring in a lot of extras for different episodes. George would make a great heroine.
Sofia Khan is not Obliged
by Ayisha Malik
The author described this as 'a Muslim Bridget Jones' and that's spot on really. But because it's about Sofia navigating the world of online dating you could spin it out a lot for TV. Each episode could be a different date, and you could have the more serious relationships of Imran, Naim and Conall as like the through story-line of who will she pick?
The Scarlet Pimpernel
by Baroness Orczy
This has been done as a mini-series before but I think it'd be great on Netflix. Maybe a bit of a Musketeers type show, with each episode being a different rescue and the main thread of Percy and Marguerite's romance - with Chauvelin as the villain/love rival. I've only read the first book but there's loads of them. Plenty of material to be getting on with.
13 Little Blue Envelopes
by Maureen Johnson
I read this years ago so can't remember much, but it's about a girl who's quirky aunt dies, and sets her what is essentially a treasure hunt around Europe. She has to go solo, no phone or contact with her family, and she gets a new envelope each location she goes to. You could do it kind of like
13 Reasons Why
- each episode is a new envelope, instead of a new tape.
The Song of the Lioness Quartet
by Tamora Pierce
Another one I can't remember much about, but I remember loving Alanna as a character and the books are basically swords and sorcery plus feminism (and friendship and love, etc.) They could do it as a teen fantasy show, kind of like
A Letter for the King.
They'd probably age Alanna up at the beginning though, start her off as fifteen/sixteen rather than ten?
What books would you love to see adapted? Watching anything good and trashy at the minute?