Meg Cabot's 'The Mediator': Cast ideas?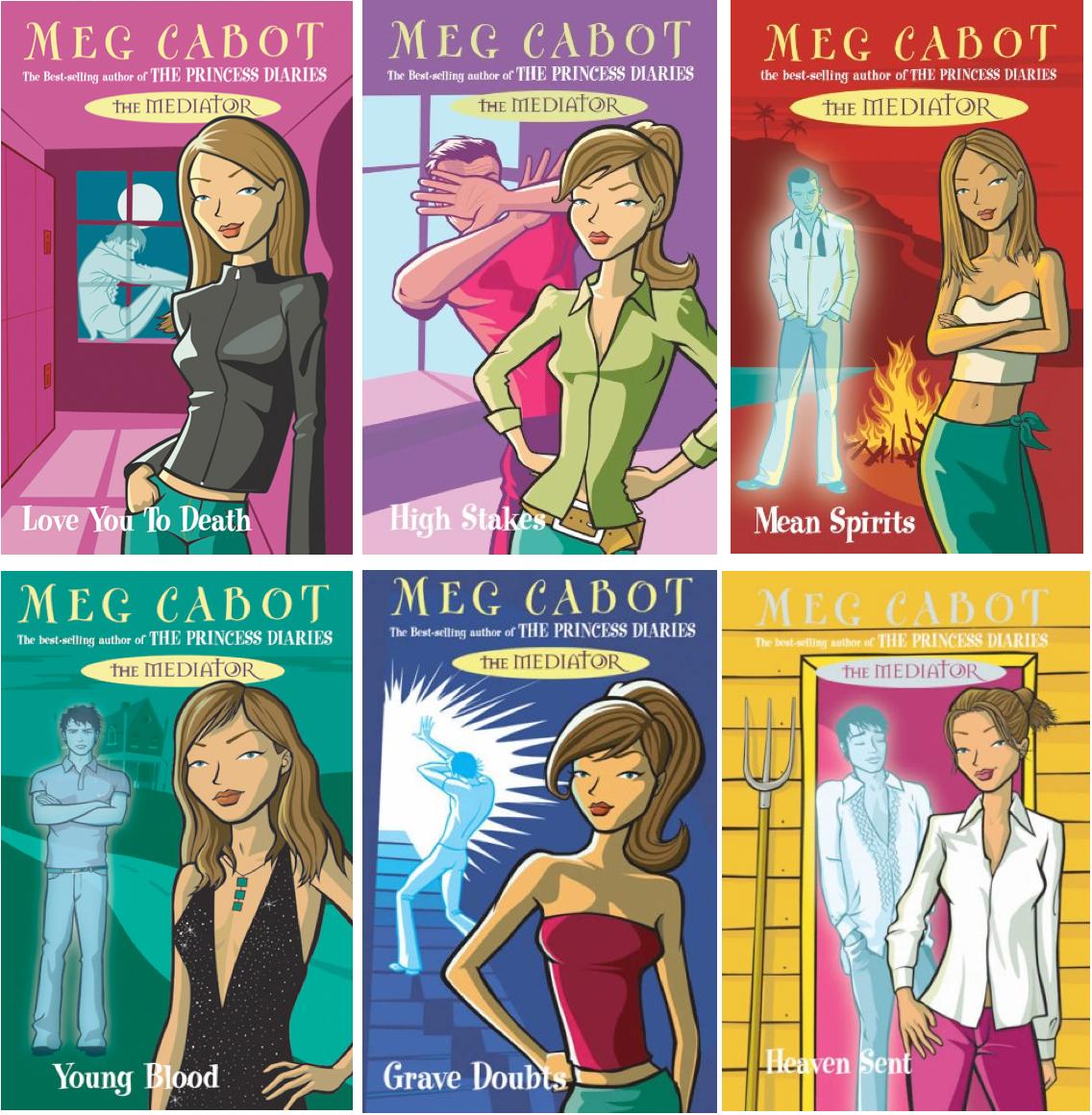 So I randomly had a stalk of Meg Cabot's twitter yesterday, and it looks like they're finally making a Mediator film! It was in the pipe-line years back, but the author chickened out and decided to put a stopper on it until she found the right people to write and produce. Which I think was a wise decision after what happened with Avalon High...
Anyway, it's being made for Netflix, with Writer/director Sarah Spillane and producer Debra Martin Chase (The Princess Diaries, The Sisterhood of the Travelling Pants) on board, so fingers crossed it'll be great. I loved the Mediator books - possibly even as much as The Princess Diaries - so I really hope they do them justice. Who would you cast though? I've been having a think, and really it should be unknowns (except maybe Father Dom?) but I've collated a few possibles. Technically, they're all too old, but they're all in their early twenties, and they do tend to cast slightly older for teen stuff:
Suze
Suze is tricky one because, as a character, she's not my favourite. But I suppose I also like that she's a different sort of heroine. Suze - or Suzannah, if you're Jesse - is a bit of a hard knock, she's moved from New York to California, she talks fast and she takes no crap from anyone, least of all ghosts. Or her stepbrothers. But she's got a softer side too, as evidenced by the way she feels about Jesse, her (nerdy) friends and her family. She's good-looking and knows it, and she takes care with the way she dresses. But she's got no time for the popular kids.
They might go for a young unknown, but just going off actresses I can think off, my first thought was Alisha Boe from 13 Reasons Why, just because she's such a good actress. I also think Amanda Stenberg (The Hate U Give, The Hunger Games) could bring the tough side to Suze, but also a warmth that the character needs if you really want to root for her. Odeya Rush (Ladybird, Dumplin') usually plays bitchy but I think she's got a fun screen presence, and Georgia Whigham (The Punisher, Sierra Burgess is a loser) looks like she'd fit too, although I've not really seen her in anything as a major role.
Jesse
Jesse is probably the most important character to get right. The ghost of a hot Hispanic rancher who lives in Suze's bedroom, he's basically the perfect man, so of course she's going to fall for him - and the audience should too. He's lovely - kind, quite serious, gentlemanly and mostly chill, except when he gets worked up into a passion (I'm saying nothing) and the actor should probably be in his early twenties and will need to speak Spanish. Noah Centineo (To All the Boys I've Loved Before) was the first that sprang to mind (he's part Native American and part Puerto Rican I think?) but the guy from The Kissing Booth 2 (Taylor Zakhar Perez) would also be pretty good. Best call though, would probably be to cast a random Spanish actor.
Father Dominic
Father Dom is Suze's sort of Mediator mentor. He's a Catholic priest (who joined the priesthood, we think, because he fell in love with a ghost back in the day and ended up heartbroken) and the headteacher at Suze's Catholic school. He's sixty-ish, kind and serious about his mediator work, often exasperated with Suze and her methods. She says he's handsome too, bit of a silver fox.
If you were going slightly younger, Dermot Mulroney's definitely got the looks, and he can do exasperated but nice pretty well (see New Girl). For an older take - I think Father Dom is Irish American but it would work if they played him Irish too - I'd vote for maybe Gabriel Byrne (very twinkly and attractive in Little Women.) Iain Glen (Scottish, but I've heard him do a decent Irish accent before) plays a great melancholy mentor role in Game of Thrones and could do the whole appealing to Suze to be a better Mediator bit. And Bill Pullman plays too many baddies nowadays - he could channel his charming While You Were Sleeping character into a very lovely Father Dom instead.
Paul
Okay, so there's no way they're getting Timothy Chalmalet - but he would be good! Paul is another mediator, around Suze's age, who comes into it in book four or five. I live for Paul. Jesse is perfect, but as a character, Paul is a lot of fun. He's pure evil, a bad mediator and he's always chasing Suze. He and Jesse hate each other too. He's very sarcastic and funny, a little bit wounded but not at all nice. He's got no time for the popular kids either.
Paul is supposed to have dark curly hair, a great body and blue eyes - but I think the most important thing is being able to get the sass. My picks are all in their early twenties (same with Suze) but they usually do cast a bit older with teen films anyway. Brandon Flynn (13 Reasons Why) could be good, he's a bit drippy as Justin but he's a great actor so I think he could have fun with Paul too. Jacob Elordi (The Kissing Booth) might be good, if a bit clean cut, and Spencer MacPherson (Reign) would bring a younger energy.
Adam
Adam McTavish is one of Suze's two best friends at the Mission Academy, he has a bit of a crush on Suze when they first meet and Cece has a crush on him - if I'm remembering right. Adam is a bit of class clown, irreverent and fun and not cool, although I never really got why. I think Lucas Jade Zurman (Anne with an E) or Israel Broussard (To All the Boys I Loved Before) both look a lot like he did in my imagination.
Debbie Mancusco and Kelly Prescott
Popular girls are usually pretty easy to cast I'd imagine, as most actresses in teen stuff have that kind of look anyway. But if you're looking for examples, I think it would be fun to see Ariel Winter (Modern Family) play a mean girl and Madison Iseman (Jumanji) is just how I imagine Kelly.
Maria de Silva
Maria de Silva is Jesse's ex. I think Isabela Merced (Instant Family, Dora the Explorer) would do a great job. She looks right and she was really great in Instant Family. She could do the sweet and innocent but also the evil! And she's got a period drama sort of face.
So there we are. I can't be bothered to think of casting for the stepbrothers, and Cece should be an Albino actress, so I'm not going to cast her either. I'm just so excited this is happening though!
Who would be your casting choices?