Top Ten Tuesday: (Freebie) Disability Pride Month
Back when I was at uni, I attended a workshop on writing for TV. What sticks with me most from that day is the advice - which really was more of a request - from a disabled actress who spoke directly to the group before she left, appealing to us as writers to make room for disabled characters in our work. She said it needed to be more than just sticking a character in a chair, but that didn't mean that disabled characters should be created only to serve a story specifically about their disability. She wanted us to write stories for disabled people that were about other things, including the disability but not focusing on it. So, just because a character is in a wheelchair, that shouldn't be their whole character arc.
I know I don't read as diversely as should and I definitely don't read enough own voices (I read mostly classics and random stuff I find in the library or in the house...) But as it's Disability Pride Month, I wanted to celebrate a few of the disabled characters that I've read and loved over the years. I don't think any of them are defined solely by their disabilities but their conditions are not ignored either. Some are main characters, some are part of an ensemble, but all are well rounded and don't feel like tokenism. To me, anyway.
The Eagle of the Ninth (and loads of other characters by Rosemary Sutcliff)
The Eagle of the Ninth is the story of a Roman soldier and a freed British slave who seek out the lost Ninth legion in ancient Britain. Marcus is a young soldier who is invalided out of the Roman army at the beginning of the novel and his damaged leg is a disability he will live with for the rest of his life. Yet it doesn't stop him becoming the hero of the story and going off on the central adventure. Rosemary Sutcliff had Still's Disease and used a wheelchair for most of her life, and many of her main characters have a disability that they have to manage - sometimes one they are born with, sometimes one they acquire over the course of the story. I really need to read some more of her stuff.
Small Steps by Louis Sachar
Small Steps is Louis Sachar's sort-of sequel to the bestselling Holes, which focuses on the character of Armpit, one of the Camp Greenlake boys from the first book. He's back at home trying to get his life back together and has started attending college, but his best friend is the little girl who lives next door. Ginny is smart, kind and perceptive for her age and she also has Cerebral Palsy. The plot of Small Steps is about Armpit's attempt to stay on the straight and narrow, and his budding romance with a teen pop sensation who he somehow gets mixed up with - but at it's heart is the friendship between the protagonist and Ginny, which is beautifully written.


The Strike Mysteries by Robert Galbraith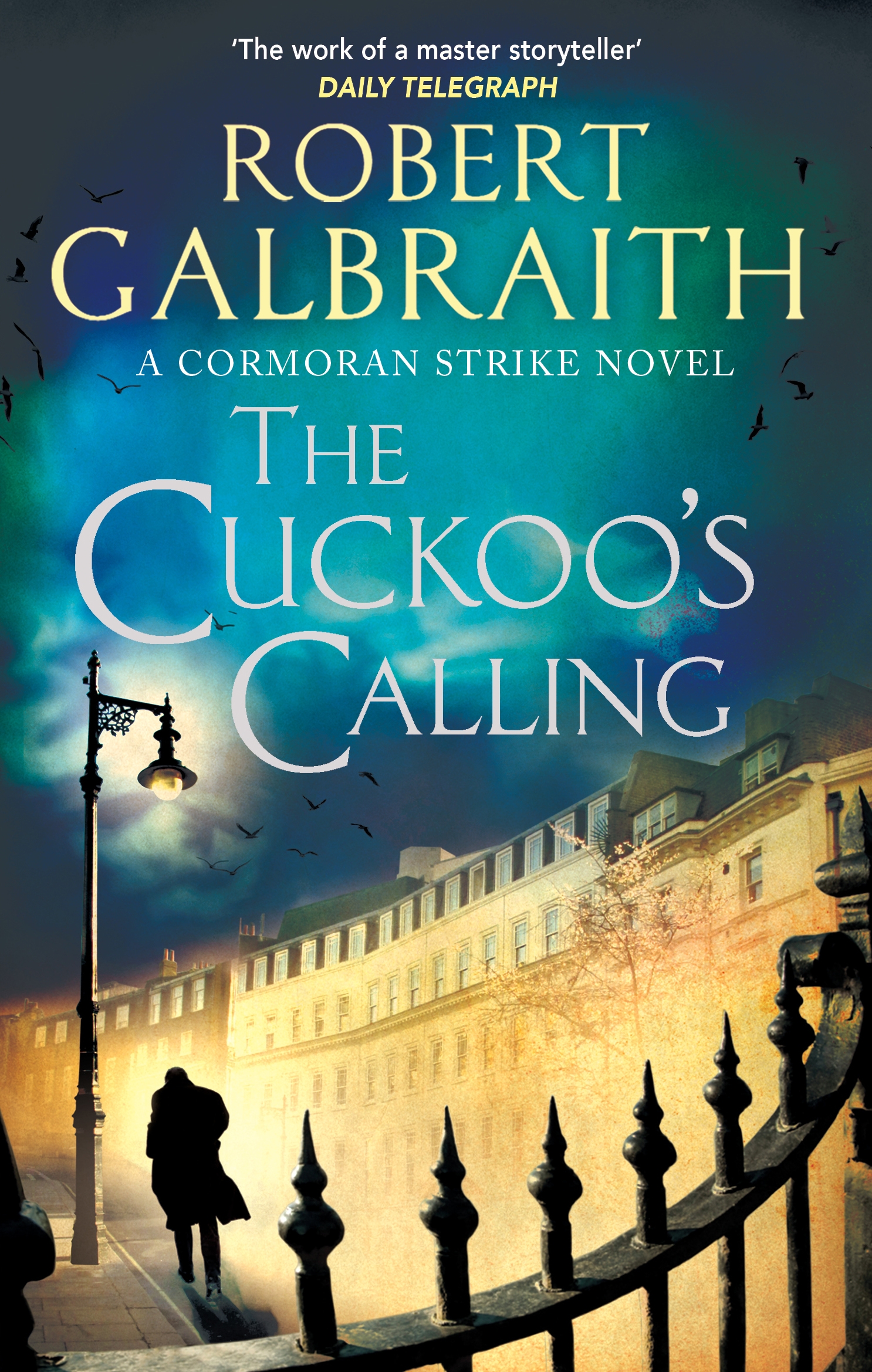 J.K Rowling is fast becoming a poster girl for problematic authors, but before she developed this weird transphobic thing she has going on, she did create some brilliant characters - and not just in Harry Potter. In a series of books written under the pseudonym Robert Galbraith, she gives us Private Detective Cormoran Strike. Strike is a character I love - big, grumpy, intelligent and unconventionally attractive, Strike is also ex-army and lost a leg in Afghanistan. His missing leg isn't really relevant to the plot but it is to his character. It often hurts him, it effects his Detective work in small ways (he doesn't drive - except an automatic at a push - he can't always chase after people effectively) and he sometimes worries how new romantic partners will react to it. It's all part and parcel of our hero's life, and not just thrown in there for added interest.


The Casson Series by Hilary McKay
The Casson books have what I think of as an ensemble cast, and Sarah, best friend to middle sister Saffy, is an honorary family member. She first appears in Saffy's Angel - the girl in the wheelchair down the street, who the Cassons have never spoken to. Their dad, Bill, always tells them 'not to stare, it's rude' - but when Sarah finally gets sick of being ignored for the sake of politeness, and mows down Saffron with her wheelchair, it's the beginning of something great. Saffy's always felt a bit alone, despite being part of a big family, and Sarah's a pampered only child. They both need a friend and theirs is one of my favourite depictions of female best-friendship in any book. Being the daughter of the headteacher at the 'posh school' Sarah's a bit of a rebel, she takes no messing from anyone and she and Saffron both become gradually more confident and more themselves from the moment they become friends.


A Song of Ice and Fire by George R. R. Martin
Tyrion Lannister is a character in a fantasy universe - he is also a man, with dwarfism, as opposed to a member of a magical race of people who all have beards and work down mines. He's my favourite character from A Song of Ice and Fire and although his disability is part of who he is, part of his story, it doesn't define him as a character. It often defines him in the minds of others, he faces prejudice and discrimination because of it, but he's also one of the most complex characters in the books. He's smart, kind, brave, funny, insecure and flawed - and privileged too, because of his wealth and his family. His speech at the Battle of Blackwater and his trial are still two of my favourite moments from the show.
Wonder by R.J Palacio
I don't know why it took me so long to read
Wonder
, because everyone kept telling me how great it was. But it lived up to expectations. August, the central character has a rare disorder called Treacher Collins syndrome (complicated by another condition.) The story is told mostly from his point of view, with some chapters from other characters' POV - such as his sister and his friends. Reading this, I was on edge a lot of the time hoping people wouldn't be too mean, and my heart broke for Auggie in one particular scene. But he was a great character, really engaging and his appearance didn't define him - any more than his love for Star Wars or his relationships with his family or friends.
And here a few from books I've not gotten around to yet...
Moby Dick by Herman Melville
Captain Ahab is one of the main protagonists in
Moby Dick
and his quest is driven by revenge on the whale who took his leg off. I think? I always think
Moby Dick
sounds deathly boring but I've been told this is untrue. The captain sounds cool anyway.
The Curious Incident of the Dog in the Night-time
A mystery novel told from the point of view of a boy with autism, this is a pretty short book and was critically acclaimed - so I'd imagine the representation is good. I've been meaning to read this for ever.
My Left Foot
The inspiration for the film starring Daniel Day-Lewis, this is a biography by an Irish author with severe Cerebral Palsy - who writes with his left foot - telling the story of his life growing up in Dublin in the 1940s/50s.
A Gentleman's Guide to Vice and Virtue
Everyone buzzes off this book, and it sounds a lot of fun so I'm sure I'll get around to it. One of the main characters - I think it might be a spoiler so I won't say who? - has epilepsy, and from reviews, it sounds as if the subject is dealt with well, especially for historical fiction.