Mid-Year Freak Out tag
I've spotted this tag doing the rounds and it's hard to believe we're halfway into 2020 already. Obviously, it's been a strange one so far, but fingers crossed for a more positive second half of the year and no second wave. And maybe the first wave will actually end soon?
1. Best book you've read so far in 2020?
Other than re-reads,
David Copperfield
. Turns out Charles Dickens is quite good. Who knew?
2. Best sequel you've read this year?
Bring Up the Bodies by Hilary Mantel. I finally read Wolf Hall, which was very hard work, but I rushed through book two. I think because the characters were all established by then and there was more of a definite plot.
The final Cromwell book,
The Mirror and the Light
and the Hunger Games prequel
A Ballad of Songbirds and Snakes.
I've downloaded it on audible, interested to see whether it's possible to like President Snow.
4. Most anticipated release for the second half of the year?
Midnight Sun
! I thought I was long over my
Twilight
phase. Seems not.
5. Biggest disappointment?
The Noughts and Crosses TV adaptation. I've been waiting for it since I first read the books aged twelve. It looked so good! It was so well cast - Sephy and Callum were perfect. And it just... didn't engage me. Malorie Blackman's books are so cinematic, but they played around with the story too much. I'm not a purist, I don't mind that if it works and I wasn't expecting it to stick too close - I just thought the script was weak.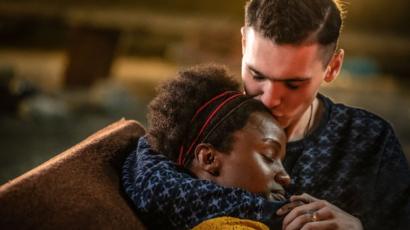 6. Biggest surprise?
The Phantom of the Opera was a surprisingly easy read and also un-intentionally hilarious.
7. New favourite author?
Charles Dickens I think - I'm on the look out for my next one anyway. I also really liked Beth O' Leary's The Flatshare, I'd read others by her.
8. Newest favourite character:
I really loved Robin McKinley's characterisation of Robin in
The Outlaws of Sherwood
. He was so different from your usual Robin but just as love-able. There was something very Harry Potter-ish about him. I loved Tommy Traddles in
David Copperfield
too, and Dick Halloran from
The Shining
. Also Connell's Mum from
Normal People
.
9. Re-reads this year:
Sharpe's Prey
by Bernard Cornwell,
Emma
by Jane Austen,
About a Boy
by Nick Hornby,
Love Lessons
by Jacqueline Wilson,
A Town Like Alice
by Neville Shute and
Return of the King.
That's not many for me!
10. Book that made you cry:
I'm an emotional wreck so I cry at everything. There was a bit in
Wolf Hall,
where a woman is burnt at the stake and her family come and collect her ashes afterwards, that had me in bits. I think I cried in
Bring up the Bodies
too. And I happy cried listening to the Faramir/Eowyn chapters in
Return of the King
, but I think I must have been a bit emotional that day.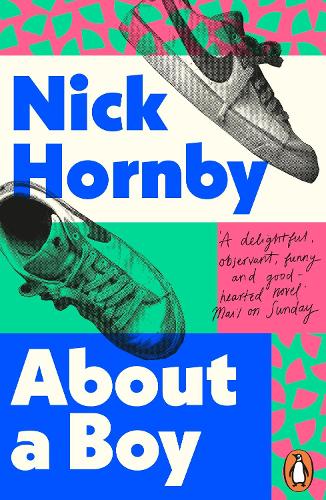 11. Book that made you happy:
About a Boy
always makes me happy - which is odd because it's not the cheeriest story.
Lord of the Rings
this time round too.
12. Most beautiful book:
Not really this year, but I did get the illustrated
Goblet of Fire
for Christmas. That's very pretty. I especially love how he (Jim Kay) draws Ginny.
What have you been reading this year?