David Copperfield: Book/Film/TV series review
So, I thought it was about time a read a Dickens. Other than
A Christmas Carol.
which is so short that it doesn't really count (how I managed to complete an English Literature degree without reading any others, is a mystery to me.) I decided to start with
David Copperfield
after stumbling across a 1999 mini-series on the drama channel - and it was a good choice I think.
David Copperfield
is Charles Dickens' most autobiographical novel (although it still only bears a small resemblance to the events of his life) and the story basically just follows it's protagonist through his formative years. It's big and rambling and full of crazy characters, but I was expecting that. What I wasn't expecting, is how much I'd like it. Yes, there was a lot going on, but I wasn't tempted to skip any of the more tangent-y bits - except maybe the stuff about Proctors. And I'd heard of characters like Mr. Micawber and Uriah Heep, but I hadn't thought i'd enjoy them so much. I knew the female characters weren't exactly going to be Jane Austen standard (and the Dora/Agnes story-line did make me grind my teeth a bit) but I was pleasantly surprised by Peggotty and Betsey Trotwood and the attitude towards little Emily. I went in to David Copperfield expecting a chore, but it was actually good fun, and a surprisingly easy read.
Both the mini-series and the new film
The Personal History of David Copperfield
were enjoyable too, but very different. The mini-series is a straight, very faithful adaptation, that misses very little out. It has more time to play with so is able to include most of the main events in the order they're written, and almost all of the primary characters. With a much smaller running time, the film has to be a bit more creative, and has played about with the timeline and cut some major sections. (Although it also includes some scenes that were missing from the series, one of my favourites being the dinner party where David gets drunk, which made me laugh out loud in the book.) The tone is very different too. The mini-series has got a cosy, period drama vibe, while the film feels a lot more modern and has tried to make the most of the humour. I liked both takes, but sometimes I thought the film was trying too hard to be funny. The book did make me laugh, but they were pushing the humour so much that some of the more serious bits lost impact.
The big problem with the mini-series, was that although Daniel Radcliffe was a really lovely David, the character's not a kid forever and the actor playing adult David (Ciaran McMenamin) was a bit bland. It suffered from the same problem as the nineties
Little Women
- Kirsten Dunst was a star, so grown-up Amy seemed dull by comparison, and so our interest in the character drops off a bit. By contrast, the film had Dev Patel as adult David, who can definitely carry a film. We saw much less of little David too, although the actor playing him (Ranverr Jaiswal) was, if possible just as good. When you hire a child actor it's a flip of the coin whether they're going to be genuinely adorable or so annoying you sympathise with their evil grown-ups an unhealthy amount. Luckily, this kid had a lot of charm. It was a bit odd seeing Dev Patel acting parts of the story that were originally the domain of Little David - like when he turns up at Betsey Trotwood's - but I could go with it.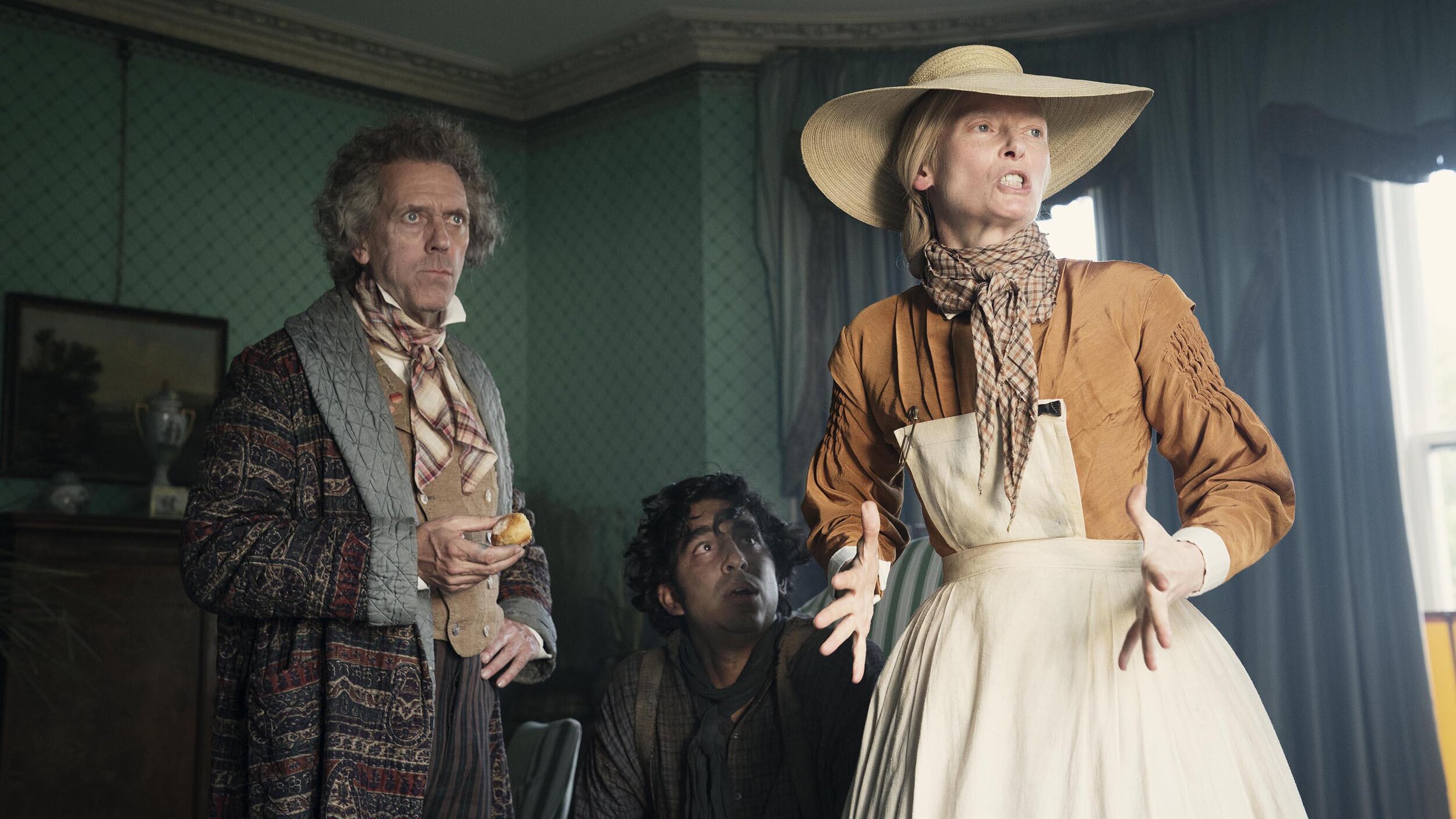 I loved the casting in both versions. The film was colour-blind cast and I loved that, especially because Dev Patel was so perfect in the role. In the mini-series I especially liked Maggie Smith as Betsey Trotwood, Bob Hoskins as Micawber and Pauline Quirke as Peggotty. In the film the standouts were Peter Capaldi's Micawber and Hugh Laurie's Mr Dick. I thought Morfydd Clark did a great job with Clara/Dora too, as they're not easy characters to do much with. I was worried Ben Whishaw would be too likeable as Uriah but I shouldn't have doubted him. He's always so good. Daisy May Cooper was a fun Peggotty too and I really liked Rosalind Eleazar as Agnes. The film did a lot to integrate the two girls more, and I liked how they changed Dora's ending - off canon, but much less annoying and it made sense.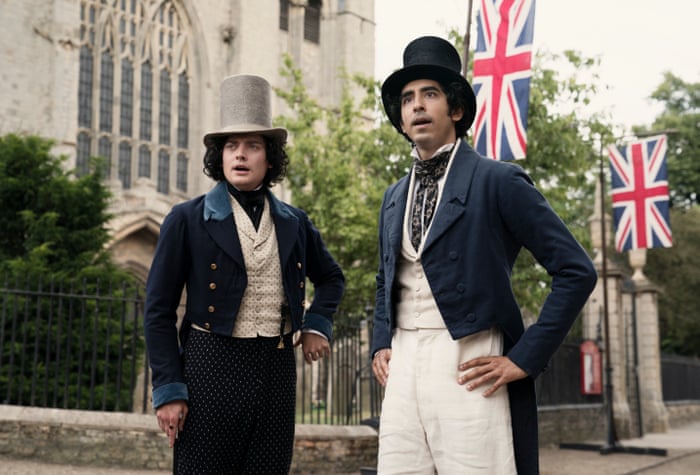 Structurally, I think both versions struggled with the sheer size of the book that was being adapted. The mini-series mostly coped well but the last episode was a bit rushed. The film chopped and changed about a lot, which worked mostly but was bizarre in places. The whole thing they did with the school section was weird and I didn't think it worked. The Steerforth relationship was less believable and the death of David's mother lost some impact.
(skip to 19 seconds)
Overall, David Copperfield seems like a good Dickens to start with - I enjoyed it anyway. It was warmer, more fun and much more readable than I expected. And there are at least two decent adaptations out there to follow it up with.
Read/watched David Copperfield? What did you think?