Top Ten Tuesday: Books I've been reading in lock-down (and what I loved most about them)
Like a lot of people right now, I've had a lot of time on my hands lately. Work being closed has the dual effect of my being at home and also not being able to borrow books easily, so I've been reading stuff we have in the house (luckily, that's quite a lot.) This week's TTT (hosted at
That Artsy Reader Girl
is 'Reasons why I love X', so here are a few of the books I've read over the last few weeks, and what I loved most about them:
About a Boy
What I loved most:
How close the film's dialogue sticks to the book - it's so familiar it's like an old friend. I know when all the jokes are coming but they still make me laugh anyway.
David Copperfield
What I loved most:
This was my first Dickens and it was great. My favourite bit was the scene where he gets drunk for the first time. It was uncomfortably familiar and I was laughing... but also dying, from the university flashbacks it brought on.
The Phantom of the Opera
What I loved most:
How bonkers it was. And this line, from the Phantom's mate, a character called simply 'The Persian': "You promised me Erik - no more murders!"
The Flat Share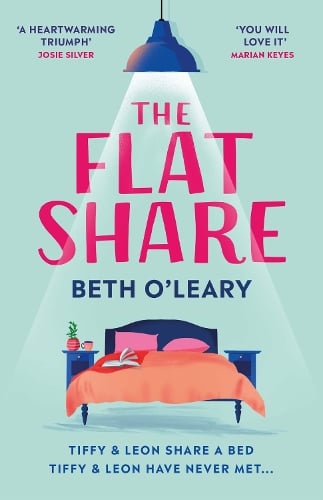 What I loved most:
The scene where they finally meet. I was waiting for the meet-cute to be a let down, but it was great.
Quentins
What I loved most:
Just how awful the 'bad man' of this book was (Maeve Binchy always has one). He was one of the most despicable creations I've ever read, and I was here for it.
The Scarlet Pimpernel
What I loved most:
Percy and Marguerite's relationship. I was a bit disappointed he never says 'sink me!' in the book though.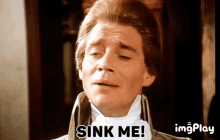 Sharpe's Prey
What I loved most:
The chimney escape! Also how Sharpe is so unexpected - you think he's going to spare someone? Nope, he kills them. (I shouldn't enjoy that, but I do.)
What I loved most:
All the emotions! It's sentimental and cheesy really, but - so good. And I liked being able to listen to the soundtrack after reading it. (I wouldn't normally read plays, but for some reason we have this in the house?)
Thomasina
What I loved most: The film sticks really close to the book! I got all nostalgic reading this (our old cat was Thomasina, after the film) and the chapters from the cat's point of view are so bizarre, I love it.
The History Boys
What I loved most:
I love the film, and the play is basically exactly the same. I love the bits where they do brief encounter - and that one scene that's all in French.
Read anything random during lockdown?